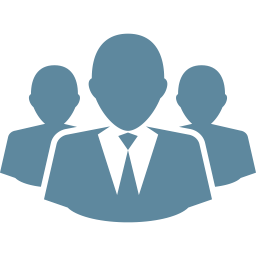 Updated: 19/12/2017
Solution provider
We are a team of two people (Vera and Fredrik) with a strong desire to help and create jobs for anyone who does not have home or is in need of money for food and shelter. We belive that by finding jobs for the ones in need, we contribute to improving these people´s self-esteem and breaking the circle of social exclusion. Our idea aims to prove prejudices against the group wrong and gradually modify the society's perception of the homeles people and the beggars as a group.
Fredrik Jonsson, engineer and product manager brings ideas and some technical overview to this specific case. Has worked with design of mobile phones for several years and could scramble up a network of application programmers if necessary. Also has some insight in how to run a small to medium size company and currently work in an entrepreneurial spirited small company.

Vera Nikolova, an economist with a strong financial background from working in big multinational corporations. Has a solid experience and knowledge in financial modeling, can determine how to invest and finance projects, able to effortlessly build a business plan based on a clear picture of one company´s operations, logistics, processes. Has also experience from building new businesses and considers herself a visionary business leader, whose passion, strength of will, and knowledge to achieve long-term goals can contribute to an implementation of this project towards a wishful success.