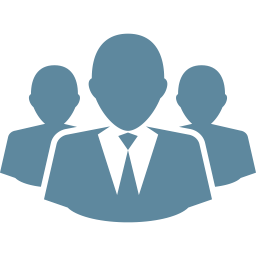 Updated: 19/12/2017
Solution provider
Change Please is addressing the rising amount of homelessness through creating new jobs in the Hospitality and Catering Industry. We train people experiencing homelessness as Baristas, provide them with a living wage job, support with housing, mental wellbeing and onward employment. "If you knew you could change someone's life, simply by changing where you buy your coffee, wouldn't you do it?"
Since 2010, homelessness has doubled in the UK. Now, over 4,000 people sleep rough every night. This is unacceptable. Change Please believes that the nation's love of coffee is so strong - it could be just what we need to end homelessness once and for all.
We are a social enterprise that train and employ homeless people to work as Baristas on our mobile coffee vans and at our fixed sites.
We want to open a café in Manchester which we will use to train and employ people experiencing homelessness as Baristas.
We're a beneficiary focused organisation – our homeless Baristas are at the core of everything we do.
We pay the Living Wage and offer support with housing by acting as guarantors, making direct payments and underwriting tenancies to ensure our Baristas' living situations are secure.
We offer support with mental wellbeing, both as an organisation and through referrals to our partners, to ensure our Baristas have access to all of the services they require.
We also provide additional training in essentials like health and safety, cash handling and customer service, to equip our Baristas with the skills and experience necessary to progress into onward employment in higher paying roles.
Our 'jobs-first' approach offers a sustainable platform from which our beneficiaries can rebuild their lives.
Our beneficiaries are our greatest asset and they are incredibly loyal and hard-working people.
Our work also shows to the public, employers and business owners, the vast amount of skills, knowledge and experience of people experiencing homelessness.
Change Please want to help create a world where employers around the globe recognise the value in employing members of the homeless community.
We offer employment in the fourth largest employment sector in the UK, which is expected to grow by 17% by 2020.
Change Please coffee launched in 350 Sainsbury's stores nationwide in September 2017; taking our brand direct to the public and increasing our impact.
We are expanding to the Northwest, Northeast and West of England in 2018 and have plans for further expansion beyond this.
We are expanding our work and partnerships including; BNY Mellon, Crisis UK, PWC, One Housing Group and Single Homeless Project. All of this work will enable us to employ more Beneficiaries.
We've bought together an advisory board with an amazing breadth of experience including the founder of Coffee Republic, the former Chief Operating Officer and Supply Chain Director of LK Bennett, and a Sales Director with over 30 years' experience in the coffee industry.
Our model has the potential to save over £10,000 a year from the public purse a year.
We were voted in the Top 100 Disruptive Brands in the World by Marketing Week in 2017.
We have won the NatWest SE100 Trailblazer Award, the SEUK One-to-Watch Award, and the World Beverage Innovation Award for Best Coffee 2016.