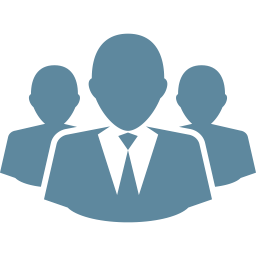 Updated: 15/03/2018
Solution provider
Italy
BLOOM is an innovative startup with a social vocation, which researches and develops innovative systems for agricultural innovation systems. It experiments circular agriculture techniques and creates prototypes based on these practices, believing that the efficient use of resources and waste reduction are key components to make progress.
BLOOM operates in Italy and other European countries, along with an international vision that involves all continents through development cooperation projects with social, economic and environmental impact on beneficiaries. BLOOM supports the start-up of micro businesses in the rural area and transmits its know-how, constantly updated, to the communities involved. Sharing cutting-edge OPEN SOURCE systems for development underlies all projects; according to BLOOM goals, agriculture must be sustainable and inclusive.
The philosophy of this project is based on the belief that progress is only possible if everyone has the ability to access and share the knowledge necessary to make conscious decisions. For this reason, our technological developments will be made public and accessible to everyone (open-source model). Users will be able to take advantage of fully updated technology totally free of charge through its constant technical evolution, in accordance with the needs and requirements of each cultivation area. Such choice encourages the spread of new types of sustainable agriculture that will enable the development of micro-businesses in rural areas in the long term, so that they could be included in local and national markets. The "open-source" approach is essential to involve a broader target group, with a particular focus on poorer people and those who live in remote rural areas.
Bloom project has designed its first prototype of a simplified soilless growing system in collaboration with DAFNAE with the aim of creating a safe, economically viable and low-tech hydroponic cultivation system so that it could be adapted to all developing countries. The development of this kind of hydroponic system differs from current market-based products requiring technical skills and costs that are difficult to deal with in areas of highest socioeconomic disadvantage where alternative production solutions, on the other hand, would improve food security for vulnerable communities. Food insecurity has also been correlated with a sustained economic recession. This project is part of the simplified soilless growing systems sponsored by FAO, although it has developed a product that is optimized for the agronomic sector and adaptability to all contexts.
For this reason, Bloom Project has prepared each prototype for the cultivation of about 120 plants (salads) and 60 slow growing plants like tomatoes on an area of ​​8 m2. Each module, however, can be considered as a standard module for installations that can be implemented in series. Hydroponic growing uses water and a nutrient solution without pressure, because there is a solar-powered pump that can safely support multiple production units, creating a proper production unit for an affordable multifamily growing. Indeed, filling the cultivation system involves the distribution of the soil solution through falling water, so that we could use the pump less often.